Mini Jump Starter review – updated
|
Well, it has been a while since I last updated that post, to be honest, the Pajero is no longer with me, I own a Landrover discovery 1998 300 tdi now.
Anyway, I recently bought 2 car jump starter boosters, the first, a simple "no name", made in China one, the other a "Noco" which considered to be a high quality, much more expensive one.
The Chinese jump starter booster on Camping-Mart.com
Noco Jump starter booster on eBay
First impression: the Noco is heavier, build quality is much better and the cable are much better.
Look at the following picture and you will see the differences immediately: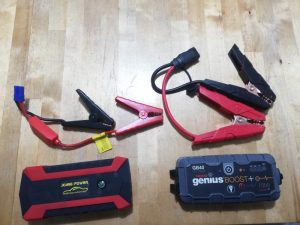 The Chinese one has more usb ports and digital display of the power left in the battery.
The Noco has one output, one input and led indicators of the power left.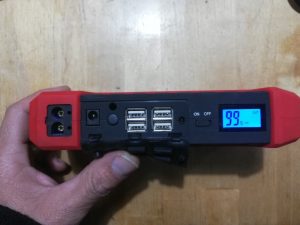 Few weeks ago I had a problem with my disco, it is a 2500 300tdi, it required longer starter than usual which cause the battery to dry.
Anyway, it took few weeks till I found the problem and fixed it so I had few chances to test both of the boosters.
All of the times I checked, while the Noco failed to to start it, the Chinese one started it.
I was very disappointed to find out these results as the Noco looks and feel much better, but at the bottom line, the Chinese one cost half and does the job better…