Mitsubishi Pajero Maintenance Schedule
|
The following maintenance intervals are based on the assumption of a vehicle which works under normal conditions, meaning, if you are a rally driver and do the Paris-Dakar every Monday, you may want to have an other maintenance plan…
One more thing we assume is that you are going to do most of the work yourself, that will reduce the maintenance cost and you will know your Pajero much better.
Weekly basis:
Check engine oil level
Check transmission oil level (see here how)
Check clutch and brakes fluid level
Check power steering fluid level
Check tires visually for defects and check their pressures.
Check engine coolant level
Check the battery for corrosion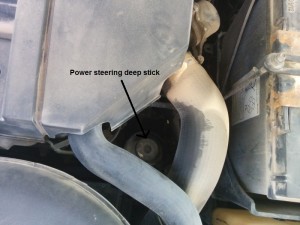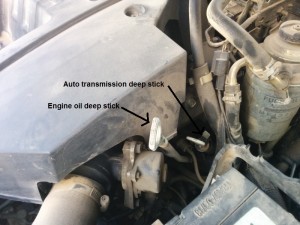 Once a year or 10,000 km:
Change engine's oil and filter (1)
Replace air filter if used in dusty area
Inspect coolant hoses
Inspect brake hoses
Inspect brakes – discs and pads, replace if necessary.
Rotate tires
Inspect ball joints and steering components for grease leaks
Inspect drive shafts boot for tears and grease leaks
Grease the propeller shafts joints.
Adjust the valves (diesel engines only)
Check the differential oil level
Check the transfer oil level
Check the engine driving belt – replace if needed (dry/cracked)
Inspect fuel system
3.2 diesel engine – check the upper timing guide
Every 2 years or 25,000 km (which ever comes first):
 Change automatic transmission lubricate and filter (2)
Change manual transmission lubricate. (3)
Change transfer oil (4)
Change differentials oil (5)
Drain, wash and refill the cooling system (with new coolant)
Inspect spark plug cables
Replace air filter
Every 5 years or 100,000 km (which ever comes first):
Replace timing belt (if any)
Replace spark plugs
Replace spark plugs cables
The above maintenance plan is for a normal/light use. If you drive a lot under severe conditions, you may want to reduce that intervals by half.
(1) Choosing the right engine oil viscosity depends on the weather in your area. For most areas, SAE 15W-40 will do the job (fits temp range from 0C to 50C), if you live in area where the temp is below 0, then you may consider SAE 10W-30, fits -20C to 40C or  SAE SW-30 which works from -35 to 15C
Engine oil capacity:
V6 petrol engine: 4.9 liters.
2.8L diesel: 7.5 liters
3.2L diesel: NM/NP: 7.5L NS/NT: 9.8L
 (2) Auto transmission fuild:
Capacity: NL: 8.5L, NM/NP 9.3L, NS: 9.7L, NT:10.9L
Type: NL: Dexron 2
NM, NP, NS, NT: Diamond ATF SP 3 or equivalent.
 (3) Manual transmission fluid: 3.2liters of SAE 80/90W GL-5 gear lubricant
 (4) Transfer case oil: 2.8 liters of 75W-85W GL-4 gear oil
(5) Differential lubricant:
 Standard: SAE 80/90W GL-5 gear oil
Limited Slip: LS 90 (usually you will have a sticker on the diff if you have the LSD one)
Capacity:
Front: 1.2 liters
Rear: 1.6 liters
Something is not clear? do you have any other questions regarding your Pajero?
You can post here a comment or ask in our forums…