Replacing the reverse light bulb
|
Hi,
That would be a short post about how to replace the reverse light bulb of the Pajero NM.
All you'll need is a Philips screwdriver and 10 free minutes (that includes the Beer break 🙂  )
First, open the back door, you should see the bolts that hold the rear light lamps in place:
Remove those bolts and carefully, pull the lamp out.
Now, you should see the back of the lamp with the 2 bulbs in it.
The upper one is the reverse light one, turn the housing of it clockwise and pull out, to put it back in place, push it and turn anticlockwise…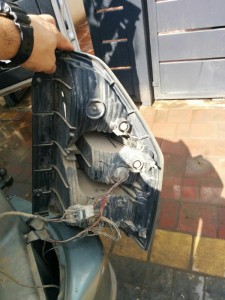 Here you can see the bulb itself, notice its base.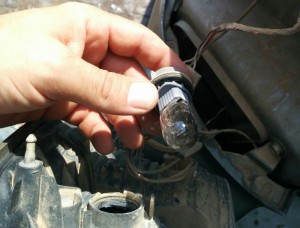 If you wish to have a stronger reverse light using the same housing, I would recommend on changing the bulbs to a Led one which is not getting hot.