Replacing The Transmission Input Sensor – Step by Step
|
My transmission's shifting wasn't very smooth and from time to time it seemed  that it doesn't shift on time.
After a long hill climbing, suddenly, the auto transmission shifted to 3rd gear, stayed there and the "N" light started to blink while the "D" light was on.
The first thing to do while that happens is to pull over in a safe place, turn off the engine, wait few seconds and then start the engine and drive, see if that happens again.
Do not disconnect the battery, it will erase the error code and you won't be able to find out the reason for the "safe mode" (or, the other name of it: "limp mode" ).
In order to diagnose the reason for that, you should read the transmission error codes. You can do that using a scanner or, by grounding the #1 pin in the diagnostic connector (see "How to read codes without scanner").
The error code in my case indicated that the Input Sensor failed.
I decided to replace it, although, the problem could be in its harness (the reason is that the transmission had been reconditioned few months ago and I assumed they checked the harness).
Anyway, I bought the sensor, Mitsubishi part number is: MR 567292
. Most of Mitsubishi transmission after 1997 use that sensor.
You can find it on eBay (Support us by using that link):
Required tools:
13mm socket and wrench
10mm socket + wrench+extender
Let's get dirty…
1. Park the car in a safe place, where you can go under the car and not getting hit by other cars…
2. Disconnect the battery.
3. Remove the transmission shield (13mm bolts, see in the picture below):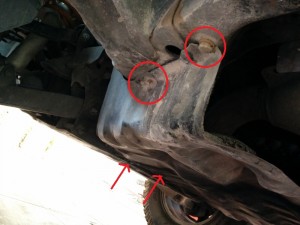 4. Locate the sensor on the transmission, you can see it on the left, next to the bell housing ("P" in the scheme below).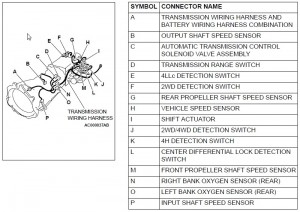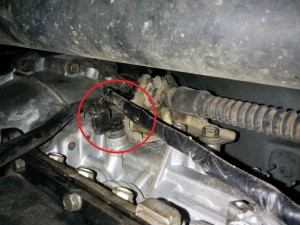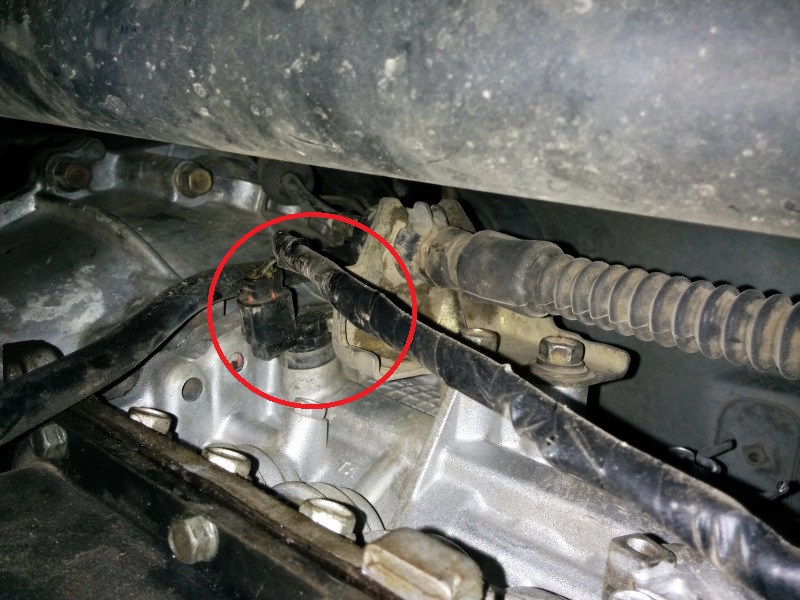 5. Use the 10mm socket with the extender to unscrew the bolt at the top of the sensor. Carefully, pull it out, disconnect the harness and connect your new sensor.
The Transmission input sensor in Top/Side view: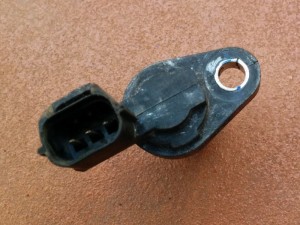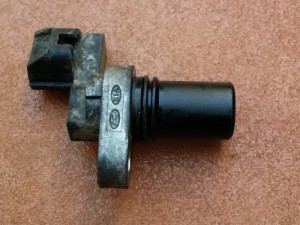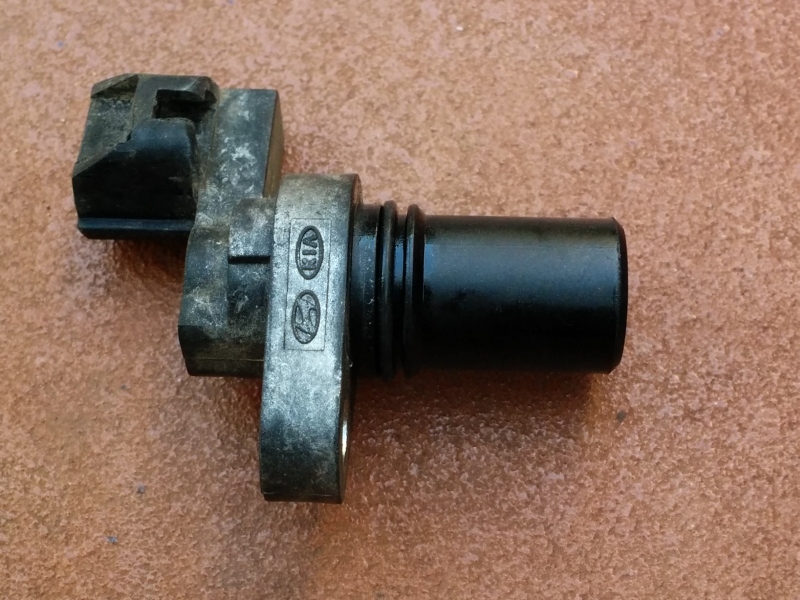 6. Insert the sensor back to its place, screw the 10mm bolt. Put the transmission shield back in place and connect the battery.
7. Go out for a test drive and see that everything works as it should…